As the cost of fireworks continues to rise and concerns about their environmental impact grow, more and more couples are looking for creative alternatives to incorporate into their weddings. Here are six great options to consider:
Sparklers: A classic choice, sparklers add a touch of whimsy and can be used in a variety of ways, from lighting up the aisle during an outdoor ceremony to spelling out a message at the reception. Just be sure to follow safety guidelines and have a designated person responsible for lighting them.

Chinese lanterns: Chinese lanterns, also known as sky lanterns, are paper lanterns with a small fire source inside that lift off into the air when heated. They are a beautiful and unique addition to any wedding and can be released at the end of the night as a symbolic send-off for the newlyweds.

Laser light show: An innovative and aesthetically beautiful substitute for fireworks is a laser light show. A experienced operator can design a unique show of bright beams and patterns using specialized tools and software.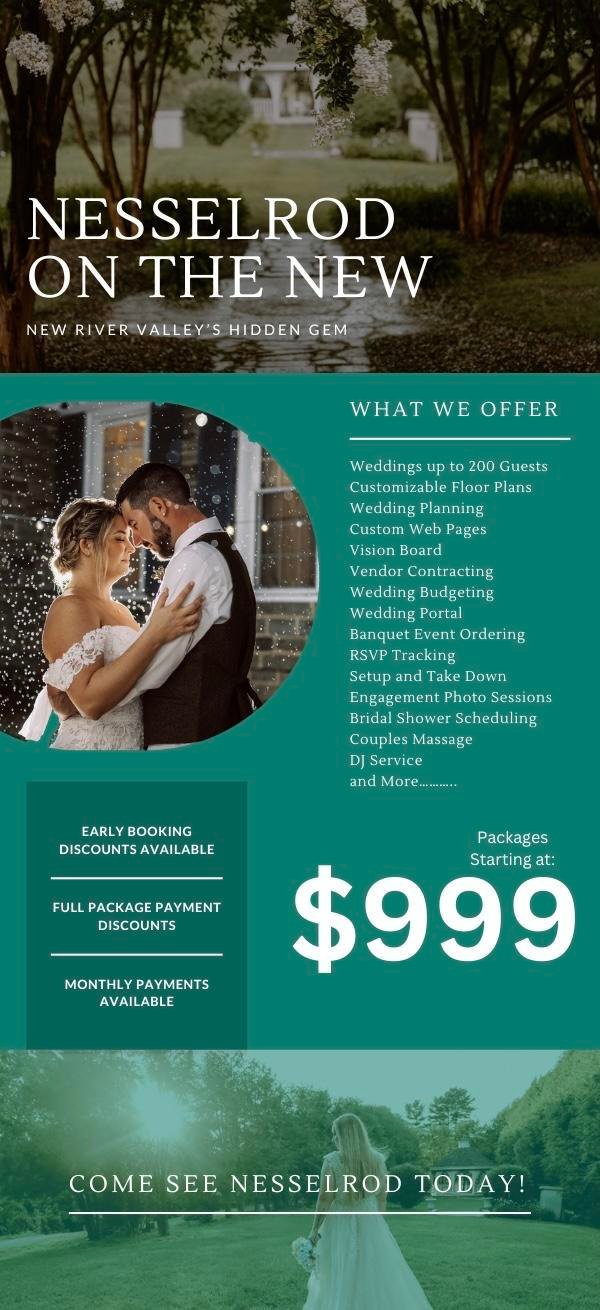 4.  Glow sticks: Glow sticks are a fun and inexpensive option for adding some light to your wedding. They can be handed out to guests to wave during a group photo or used to decorate centerpieces and other reception details.
5.  Flameless candles: Flameless candles are battery-operated LED candles that offer the warm, flickering glow of real candles without the risk of fire. They can be used in a variety of ways, from lighting the aisle during the ceremony to creating a romantic ambiance during the reception.
6.  Projection mapping: Projection mapping is a technique that uses specialized equipment to project images and animations onto a surface, such as a building or tent. It can be used to create a variety of effects, from waterfalls and fireplaces to starry skies and abstract patterns. This is a particularly effective option for couples hosting their wedding at Nesselrod.
No matter which alternative you choose, be sure to consider factors such as cost, safety, and environmental impact when making your decision. With a little creativity and planning, you can add a special touch to your wedding without the use of fireworks.