When planning a wedding, it's easy to get caught up in the excitement of selecting the perfect dress, venue, and menu. However, there are many hidden costs that can add up quickly and catch couples off guard.
One of the biggest hidden costs of a wedding is the cost of attire. Many couples budget for the bride's dress and the groom's tuxedo, but they may not consider the cost of dresses for the bridesmaids, suits for the groomsmen, and additional clothing items such as shoes, jewelry, and accessories. Additionally, the cost of alterations and tailoring for these items can add up quickly.
Another hidden cost that can add up quickly is the cost of transportation. While couples may budget for a limousine or other luxury vehicle for the wedding party, they may not consider the cost of transportation for guests, especially if the wedding is taking place in a remote location or if the venue does not provide parking.
Another hidden cost of a wedding that many couples do not consider is the cost of wedding favors and other small details. While these may seem like small expenses, they can add up quickly and make a significant impact on the overall budget. Some examples of these costs can include: wedding favors for guests, welcome bags for out of town guests, and special items for the wedding party. Even items such as printed programs, place cards, and menu cards can also add up. Additionally, if you are planning on DIY-ing some of these items, it's important to budget for materials and tools needed. Couples should factor these costs into their overall budget and consider whether they are truly necessary for their wedding or if they can find more budget-friendly alternatives.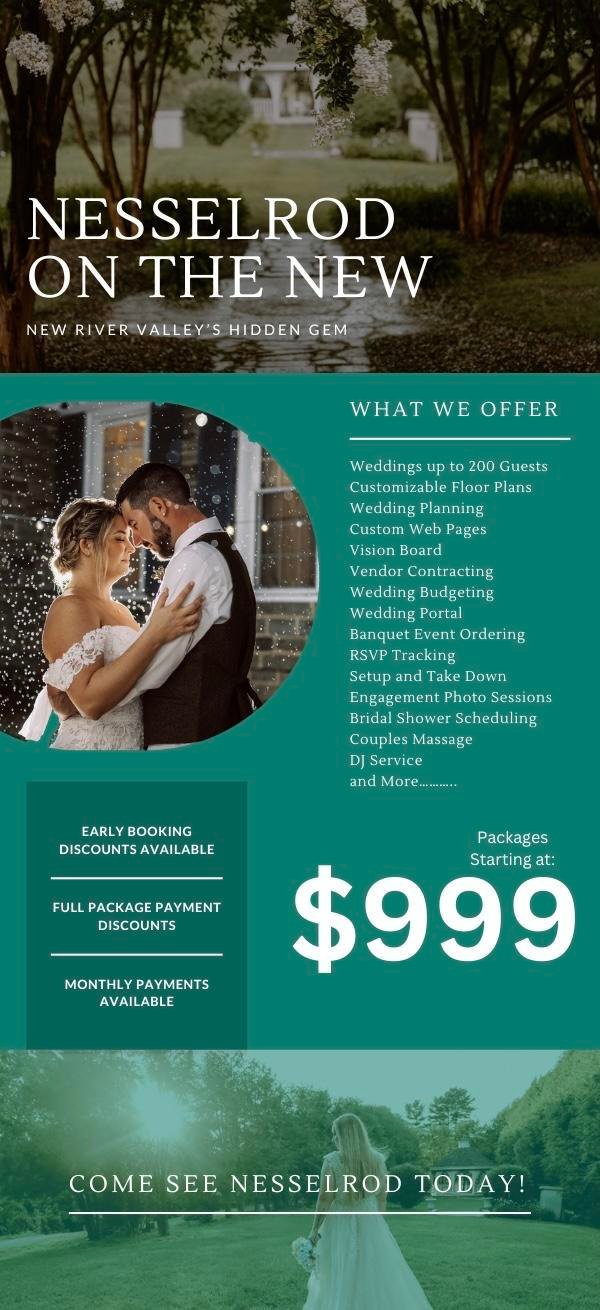 Here are a few cost cutting examples for the wedding party attire:
Renting attire: instead of purchasing attire for the entire bridal party, couples can consider renting attire instead. This can save a significant amount of money, especially when it comes to tuxedos and formal dresses.

Buying used or off-the-rack: many bridal stores offer "sample" or "off-the-rack" dresses at a discounted price. Similarly, groom and his party can look for used tuxedos or suits, often in excellent condition and for a fraction of the price.

Going for a more casual style: Consider more casual and less formal attire for the bridal party and groom. It can be less expensive than traditional formal wear and can still look great in pictures.

Shopping for sales and discounts: Keep an eye out for sales and discounts on attire, this can save a lot on the final cost.

Making your own attire: brides and bridal party members who are handy with a needle and thread can consider making their own attire. This can save a significant amount of money and allows for customization.
Lastly, here are a few ideas on saving money on wedding favors and other smaller expenses:
DIY wedding favors: Many couples can save money by making their own wedding favors, such as homemade candles, soaps or sweets. This can add a personal touch to the favors and save money at the same time.

Going for a simple, elegant design: Simple designs often have a more timeless appeal and can be less expensive than more elaborate designs.

Using natural or repurposed materials: Consider using natural materials such as leaves, flowers, or twigs as decorations and favors. This can add a rustic and natural feel to the wedding and save money at the same time.

Reusing wedding favors: Couples can save money by reusing wedding favors such as flower vases or candle holders as decor during the ceremony and reception, instead of buying new items.

Prioritize what's important: it's important to prioritize what's truly important and allocate the budget accordingly. If a small expense is not essential, consider if it's worth spending money on or if it can be skipped altogether.