During your stay!
Nesselrod on the New
Welcome
to Nesselrod,
Check Out is at 11:00am. Nothing is required at check out, leave your room key in the bedroom door and place all dirty towels in a pile in the bathroom.
Breakfast is served at 8am. Please notify the InnKeeper if you do NOT want breakfast so that we may conserve food.
Wi-Fi: Nesselrod-Guest Password: AtNesselrod
Wi-Fi: InnKeeper-Guest Password: AtNesselrod (Oriental Lily ONLY)
If you are in a room with a gas fireplace, please make sure both switches are on during operation. We would greatly appreciate if you would use this responsibly. It is not intended as an alternate heat source for your room.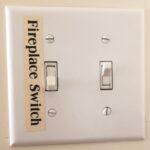 InnKeeper: (540) 300-2190
Our Area Recommendations
Nesselrod on the New
Restaurants:
Winery, Brewery, & Spirits
Recreation
Personal & Pet Care